Epoxy Resin Flooring

Why choose us? We believe in only delivering the highest standard and take pride in what we do. Each and every project will be assessed individually and we will tailor our methods to suit your specific requirements. We are confident that our experience, understanding and technical capability will not be matched.
Some of our past industrial painting work includes decorative floor coatings for Oxford Street Selfridges' Festival of Imagination and hard wearing but aesthetically pleasing surfaces for the likes of H.R. Owen BMW Service and North One Aston Martin Service.
---
Our floor painting services encompass:
Epoxy Floor Coatings
Industrial Flooring
Decorative Finishes
Anti-slip floors
Anti-static floors
Self-levelling Finishes
Concrete Repair & Jointing
Polyurethane Floor Coatings
Dust-free Captive Floor Preparation
Quick Dry Systems
Polyaspartic Systems
Lining / Crosshatching, Safety Marking & Stencilling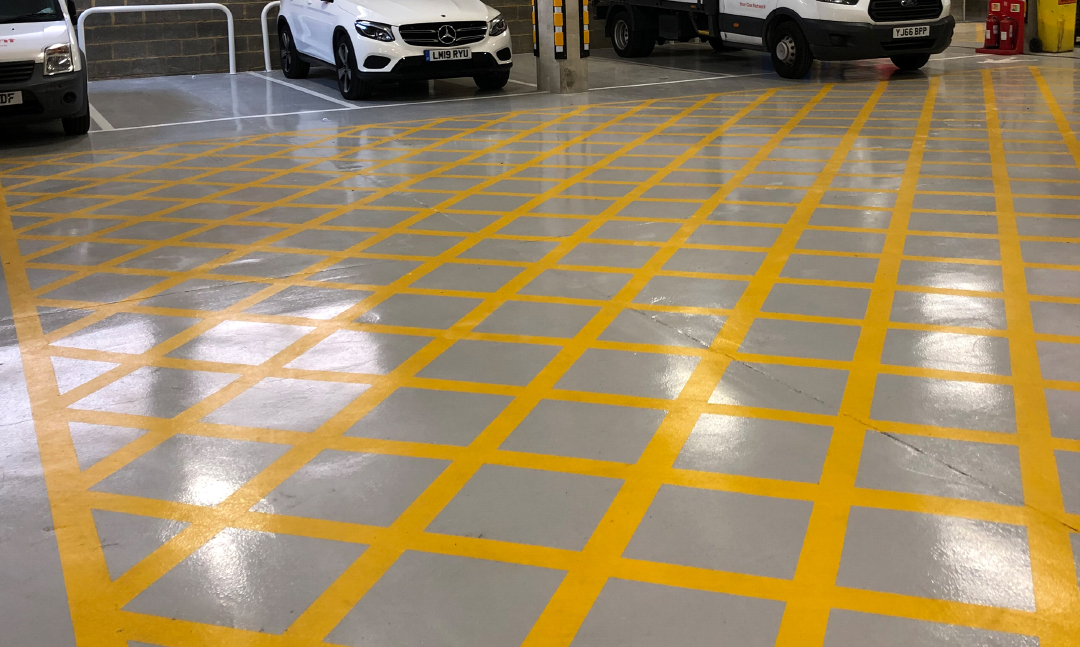 Industrial floor painting can assist with overcoming all manner of hazards, including uneven or slippery surfaces, poor hygiene, chemical damage, impact and abrasion of surfaces, and dust control. We can quickly and proficiently lay a range of high quality, durable finishes, and also offer a free quotation service. Whatever your requirements, our expert advice and guidance will be able to meet them.
FULL SITE SURVEY, OUT-OF-HOURS & WEEKEND WORK UNDERTAKEN